Darmasiswa UAD 2014/2015: Cooking Class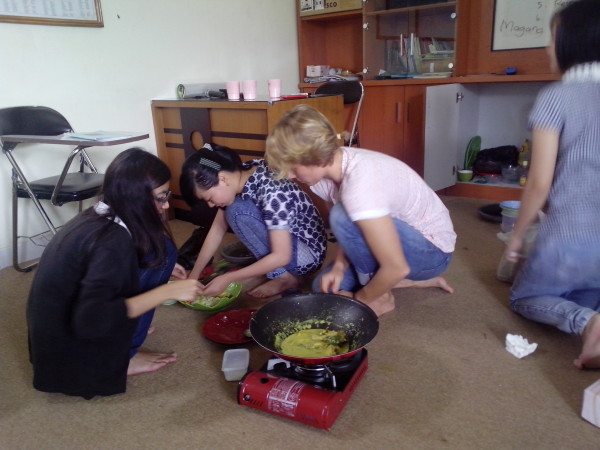 Written on December 10th, 2014Darmasiswa students UAD have a special class, which is a cooking class. During this semester, they learn how to cook Indonesian foods, starting from learning Indonesian spices and rempah to practice cooking. Their lecturer, Alif Alfatiha, S.IP. teaches them to cook Indonesian foods such as Fried Rice, Chicken soto, Klepon, Kolak, Lodeh, Lotek, Es Campur and Chicken Opor.
Beside the cooking class, Darmasiswa students of UAD also have culture, music and dance classes. They enjoy all the classes so much because they can study Bahasa Indonesia and Indonesian culture at once.