UAD sends Darmasiswa students to conduct a Community Program in Klaten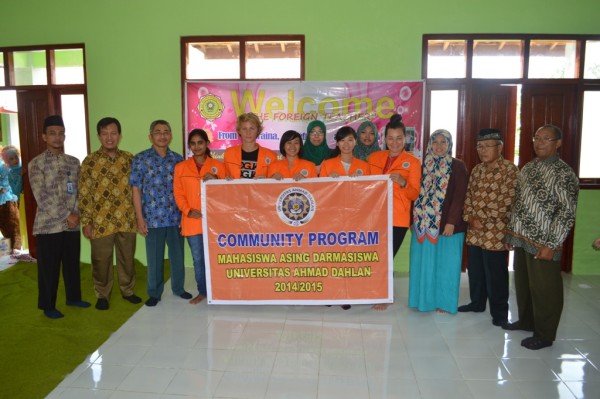 Saturday, January 10, 2015, UAD officially delivered 7 international students from Darmasiswa program to conduct a community program in villages and schools in Klaten. The students were Anastasiia Dmytruk and Asiia Mukhametalina from Ukraine, Phuong Uyen and Truong Thanh Thao from Vietnam, and Geeta Kumari Meena from India. They will conducts activities in three schools which are SD Muhammadiyah Bayat, SD Muhammadiyah Cawas and SD Muhammadiyah Gantiwarno, such as teaching foreign language (English, Hindi Language, Russian language, Vietnamese), dance, games, songs, etc. They will also have activities with youth, children, and adults in the village near their homestay.
The program will be conducted for three weeks, from January 10 to 31. During the time, the international students stay in the local people's house. All teachers and students at school and society at villages warmly welcomed the international students. Some students also performed Dancing and Singing to welcome them. They were all happy and can't wait for the activities with the international students of UAD.