President University Darmasiswa Students in the International Festival of Goyang Karawang 2019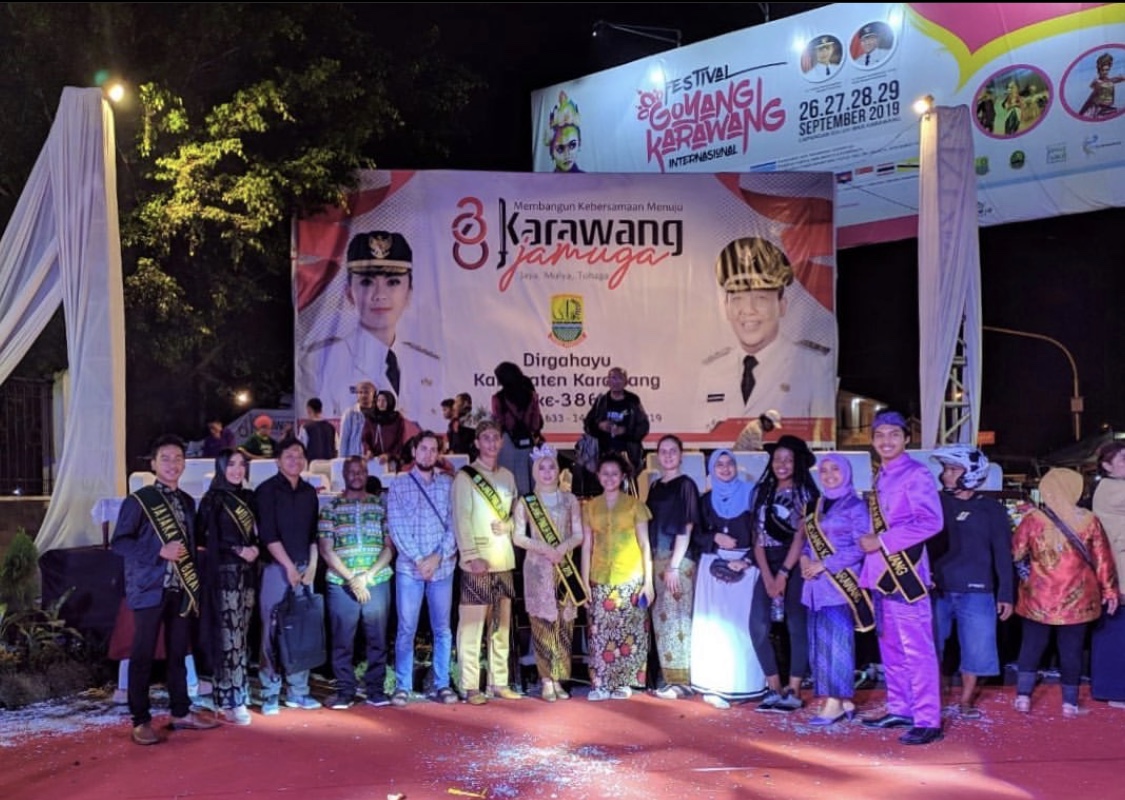 To begin the journey of President University Darmasiswa Program 2019-2020, four of our students from Australia, Egypt, Liberia, and Zimbabwe have had their first step in joining the International Festival of Goyang Karawang 2019. It was such an honor for the Darmasiswa students to receive an invitation from the authorities of Karawang to be blended into the lively and colorful atmosphere of the festival. This was a new, surprising, and exceptional start of learning Indonesian's language and culture.
A social culture's night fulfilled with lots of laugh and happiness. They were fascinated by the culture of the people in Karawang through enjoying the traditional dance as well as the music performance. With such spirit, they savored themselves by joining in the dance, sharing weal and woe with the festive atmosphere. No surprising, they became the spotlight of the festival because of their cheerfulness and wholehearted spirit. Moreover, they even got chances to meet and make new friends especially with the local people. What made it even more special was they had a sharing time with the head of Karawang district about exchanging cultures and difficulties that they had faced during their stay in Indonesia. It is an unforgettable memory for the Darmasiswa students that would be an opening to their love to Indonesian's culture.