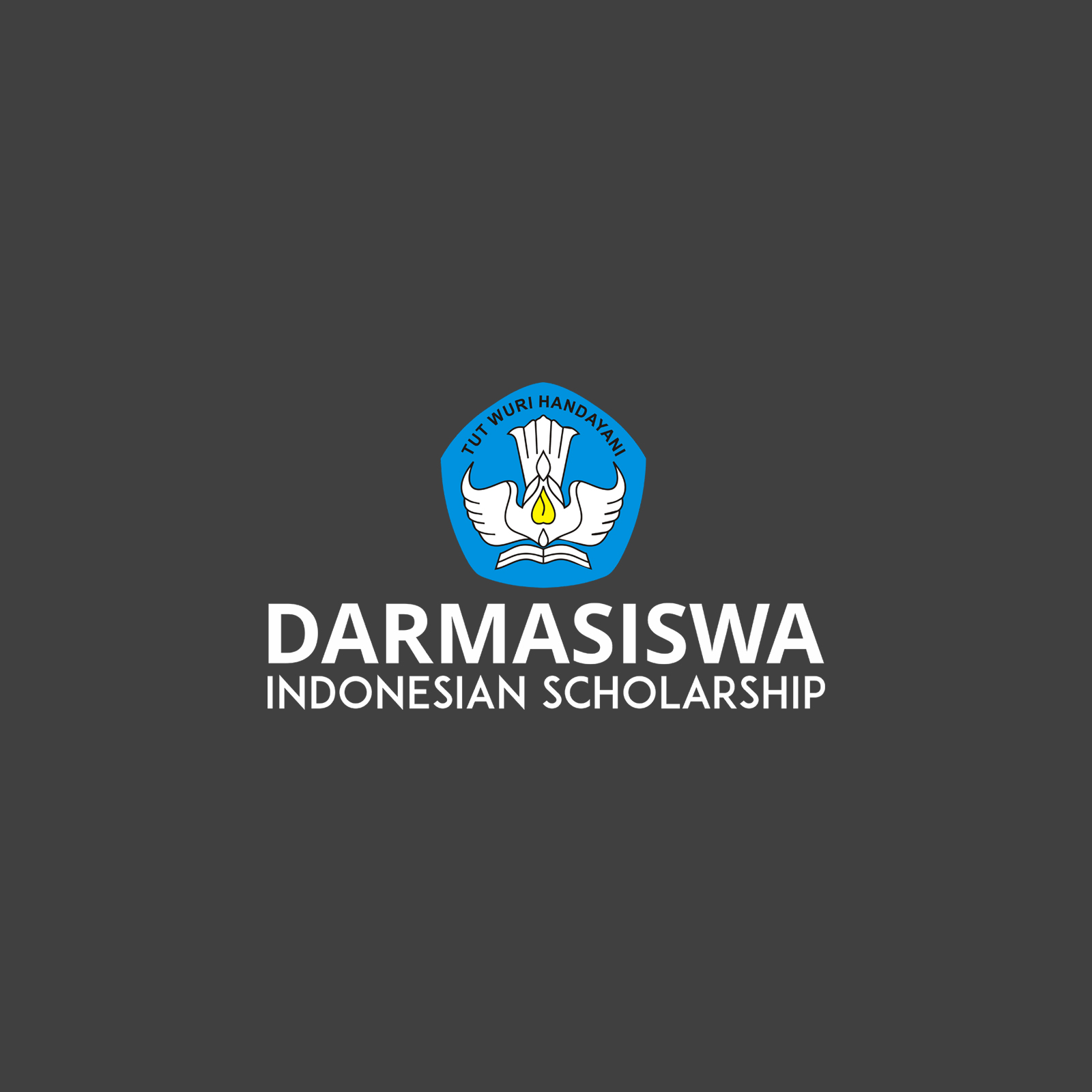 by Angela Arunarsirakul on 2013-10-07
Dear Ibu Yulisdiyah,
I sometimes find it hard to believe that about this time nearly four months ago, I was in your office at the Indonesian Consulate in Los Angeles. I shared my excitement and gratitude with you on receiving the Darmasiswa Scholarship. If you think I was excited then, wait until you see me now. Every day in Semarang has been such a joy, and I always look forward to what UNNES has to offer. Even though the campus in Sekaran is located a bit out of the city center, there is so much that UNNES offers, and I continued to be impressed with the spirit and life that lives among the students on campus.
So far, I've only been in Semarang for one month, but I am convinced that I am in the right place, and I'd like to share a bit of my experience with you.
The purpose of the Darmasiswa Scholarship is to "increase and foster interest in Bahasa Indonesian and Indonesian Culture among citizens from other countries. It has also been designed to enhance mutual understanding and provide stronger cultural link among different countries." While just being in Indonesia alone will undoubtedly provide exposure to the culture, I think that I've been able to immerse myself in it more because I live in a smaller city that's not quite on the tourist radar (as other cities like Jakarta or Yogyakarta would be). In Semarang, the folks who live here know who the bules are, but they still carry on their business as usual. We've been invited to so many events on campus, and that gives us a chance to see a different facet of student life in Semarang. But we've also been learning from one another. The folks in my cohort are from Thailand, Vietnam, Japan, Lithuania, England, Scotland, Portugal, China, Hungary, Italy, Russia, Afghanistan, Slovakia, Peru and Poland. We've been learning about each other's cultural practices, lifestyles, etc.
When I applied, I specifically chose UNNES because this campus had the most program offerings in the Darmasiswa application. Although I applied to study Bahasa Indonesia, I was hoping that I would be able to take other classes too in batik, seni tari, etc. And I sure was excited when I got my class schedule the first week of September!
Every week, we have 5 sessions of language lessons (writing, grammar, speaking, listening, reading). Along with a course on 'Indonesia and Multicultural Society," these are mandatory courses for everyone regardless of the program they signed up for. There are also additional elective courses that are optional, but I've decided to take them all. These courses are ukiran (wood carving), seni tari (dance), melukis (drawing), gamelan (traditional music) and batik. All of these classes are 100-min in duration which means that I'm in class for more than 18 hours a week. While the first few weeks were chaotic in that the schedule was not permanently set, I haven't found classes to be an issue. Sometimes, the professors arrive late, but it hasn't been the case that a professor does not show up at all within 30 minutes of start time without advanced notice or a staff member of the International Office coming to tell us.
The professors here are absolutely wonderful and friendly. I think that Pak Yusro, the coordinator of Darmasiswa at UNNES has selected fantastic professors. They are extremely talented in the work they do. Pak Yusro and Pak Badrus have been so welcoming since I first met them at the orientation in Jakarta, and they've been fantastic instructors. I am so impressed with Pak Bintang who dances so gracefully and knows how to teach both the male and female parts of Tari Denok Semarang so well. Pak Onang is so skilled at woodcarving; he makes it look so easy. And my gamelan professors – Pak Hasto, Pak Indrah and Mas Senong – they make it look so easy! I wish that I could play as well as they do. Not only are these professors so patient with us, but they also have incredible smiles and personalities that make it hard to not want to study with them, even if there is a language barrier.
What strikes me most about UNNES is how much it prides itself in being a conservation university. Every morning, I walk to class and appreciate that I'm able to take a nice stroll through campus without having to worry about cars or motorbikes disrupting the peaceful scenery. UNNES is absolutely beautiful – it's even more beautiful because cars and motorbikes aren't allowed on campus during the day. And the staff here keep the campus so clean. They're hard at work every morning cleaning up and making sure that campus is presentable. I thought UCLA was manicured, and I think UNNES definitely rivals it.
And of course, the people. Everyone here is so friendly. From the ibu or pak at the warungs near my kost across the street from campus to the security guards at the gate, the groundskeepers on campus, the students and others, I can expect a warm and friendly 'pagi' whenever I greet them with a 'selamat pagi!'
I feel very included on campus (sometimes, a bit too included), and I've been able to take advantage of all that UNNES has to offer. I've been taking morning runs at 5:30 around the Rektorat, and it's nice to see others running as well. I've joined the hockey club; even though I've never played before, I'm having a lot of fun, and I love my hockey family. I just got my student identification card last week, and I'm looking forward to free bicycle rental for students.
For the most part, I think UNNES has developed a fantastic Darmasiswa program. They've put together a great team and really look out for the students. Issues get resolved quickly, if possible, and our monthly stipend of 2,000,000 rupiah come on time.
On the note of the stipend, I'm glad that I'm in Semarang. I think 2,000,000 rupiah is about enough for daily living. Each meal with a drink costs between 6,000 to 12,000 IDR. An angkat ride to Downtown costs between 6,000-10,000 IDR, and a taxi around 35,000 IDR. I'm sharing a fantastic kost room with a friend, and we're each paying 2.75 million IDR for the year. The village life has been pretty peaceful, and that's pretty big to say coming from a girl who has lived in the city her entire life. But the few times that I've taken a trip Downtown, I look outside and say that there's so many people, cars, buildings, etc. that I'm actually overwhelmed!
There are a couple of things that I wish I knew earlier
1. Expect to pay for rent upfront. There are 19 Darmasiswa students in my cohort, and 10 of us are living in the same kost. We decided to say that we want to live here for 6 months just in case it was not too our satisifaction or we could find a house later. I didn't realize that the owners would ask for all 6 months of rent and electricity (20,000 IDR/month) at once!
2. Men and women sit apart from one another in large group settings. I learned this the hard way when I went to a 'Selasa Legen' event on Banyumas culture. I got there early with my friends, we were invited to sit in the front, and we ended up sitting with all of the boys. We didn't want to move because we would be very noticeable (which was the case either way), and we were in the very front row. The auditorium was pretty full by the time we noticed that men and women sit apart. I'm told that this practice stems from how seating is also arranged at a mosque.
3. If you don't tell the ibu or pak to not make your food spicy, it will come out spicy. I can handle spicy food, but in the hot weather, I think I prefer not too spicy. Actually, if I order 'tidak pedas,' it'd probably come out at just the right spice level. The first few times that I ordered nasi goreng, I forgot to say 'tidak pedas' and I'm pretty sure I got full from water instead of the fried rice itself.
4. Indonesians love sugar. I can expect sugar in all of my drinks, and I've had to get myself in the practice of saying 'tanpa gula' whenever I order es tea, es jeruk or a fruit smoothie. The first few times, I get raised eyebrows, but it's all right. I think folks understand now.
5. Don't expect to find a modern toilet easily. Squatting toilets are very common, and there have been a couple of times that I look at the restroom and give thanks that I have to use a squatting toilet.
6. Don't expect things to start on time. Actually, I had already expected this, but sometimes, the waiting times are as long as an hour later which is far longer than I would've liked.
For the most part, these are small issues. I haven't found anything that has made me reconsider my decision to come to Indonesia; in fact, I can picture myself living in Semarang or Indonesia beyond the year if I wanted to, and I know a couple of folks in my cohort feel the same way.
I hope that in this round of Darmasiswa applications, you will receive more applications. I have been telling my friends about Darmasiswa, especially those who have expressed an interest in learning more about Indonesia, and I've been keeping a blog to share my experiences. Indonesia has been everything that I expected and more, and I am truly grateful for the opportunity to better understand what I have been studying in school (Southeast Asian Studies) for the past four years and to experience a culture so different from mine and so special in many ways.
Please let me know if I can be of assistance in any other ways in promoting Darmasiswa and Indonesia! I hope that all is well with you and everyone in the office. Terima kasih, mathur nuwun, and I'll see you when I return next year!
Always smiling, Angela Arunarsirakul