ITS Surabaya, University of Cultural Sophistication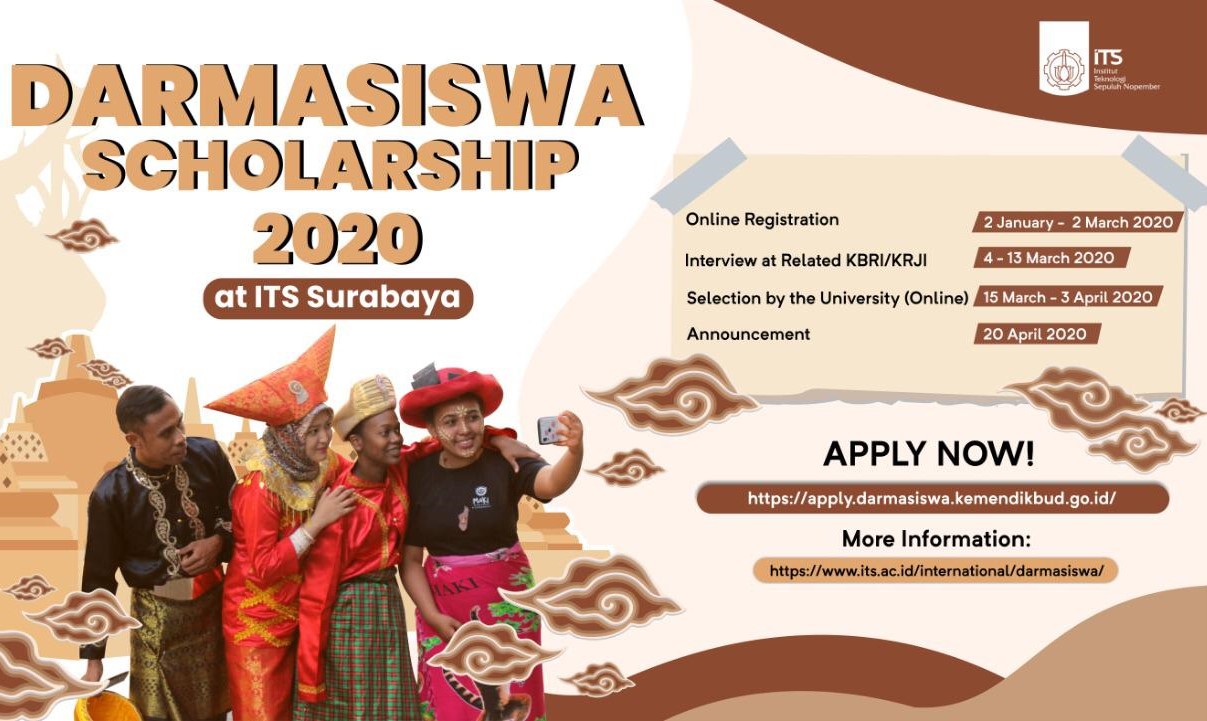 Institut Teknologi Sepuluh Nopember (ITS) Surabaya is being on the top 5 public university in Indonesia and the only well known public university in science and technology in East Java province. Vision of ITS is to be an innovative research university with international recognition. In 2017, ITS ranked 5th as best universities in Indonesia based on the assessment of the Ministry of Research, Technology and Higher Education (Kemristekdikti) and became the top 10 universities in Indonesia according to the QS World University Ranking. Apart from the aspects of education and management, ITS has a strong commitment to environmental management, one of them is the Smart Eco-Campus Program.
Meanwhile mission of ITS is to contribute to the development of science, technology, and art for the welfare of the community through educational activities, research, community services, and management systems based on information and Communication Technology (ICT). Since 2011, ITS has declared its initiates to be an eco-campus. By involving all stakeholders, including lecturers, nonacademic staffs, students, and alumni, ITS carries out several programs such as implementing university-widecomposting system, regular tree plantation, and cleaning up the campus. Not only that, ITS also actively involves in research and community services by conducting a lot of studies for the benefit of the society.
Since 2013, ITS is trusted as one of the host universities to organize Darmasiswa program. As one of the best technological universities in Indonesia. ITS provides a very friendly atmosphere within excellent scientific community and pleasing natural environment. Darmasiswa in ITS will provide not only vibrant, glamorous, metropolitan life but also modest, traditional life in Surabaya, the city full of architectural trace and history.
More information about:
Darmasiswa at ITS: https://www.its.ac.id/international/darmasiswa/
Youtube: https://www.youtube.com/channel/UCQVoce1YjN0k1e3RJmrjcCA