Darmasiswa Students of President University Visited Renowned Tourism Sites in Bandung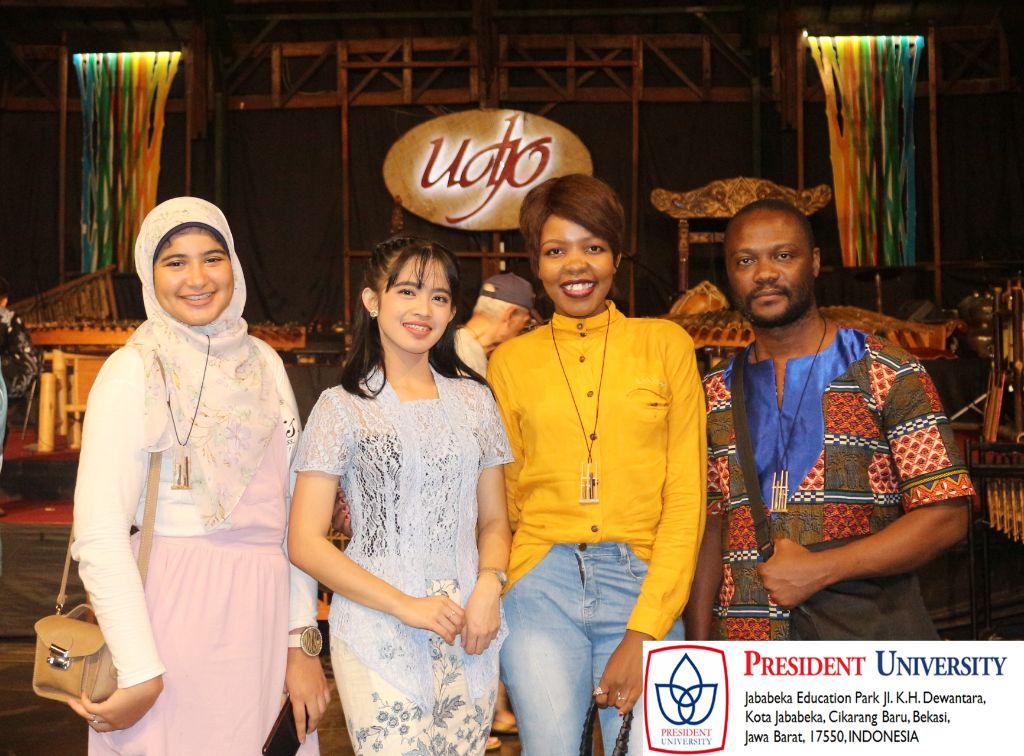 Darmasiswa Students of President University (PresUniv) had lots of excitement and expectation when they visited the capital city of Jawa Barat, Bandung. The first stop was Dago, a trendy area for modern fashion lovers.
Then, they visited the Grand Mosque of Bandung (Masjid Raya Bandung) and went sightseeing around the area where the Asian-African Conference Museum is withing the walking range. It was memorable and a historical experience for the students.
The last stop in the journey was Saung Udjo, a cultural center where Sundanese performance art traditions brought to stage. The students enjoyed and wowed by the performing artists. They even learnt how to play Sundanese traditional music instrument, angklung.
It was AWESOME!